AND LANDS #6 ON THE TOP 10 BILLBOARD REGGAE CHART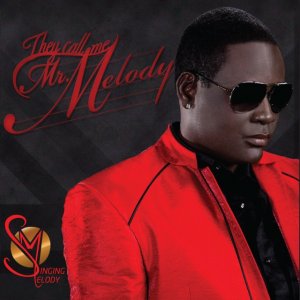 (Kingston, Jamaica)
Its official, world renowned reggae recording artist
Singing Melody
will be heading to
New York
to continue promoting his
"They Call Me Mr. Melody"
album which is
#6
on
Billboard Reggae Top 10
Chart
listing.
http://www.billboard.com/charts/reggae-albums#/charts/reggae-albums
After staging a successful album launch in the U.K during mid February, Melody embarked on a promotional tour of the U.S, making stops in
Florida, Atlanta
and now
New York
where he will attend a Meet & Greet at the
VP Records
retail store on
Jamaica Ave
this
Saturday March 3rd
at
2PM.
Dubbed
"one of the best reggae releases in years"
by critics, Melody continues to fuel the momentum of his lead single
"Collide"
which to date has topped several international reggae charts in
New York, Jamaica, Aruba
and the
U.K
with other top ten placements in a host of other regions including
Italy, France
and
South Florida.
"I'm truly grateful for the love and support the album has been getting from the fans, media hubs and radio stations who have all embraced my return with a solo project. I thank God for the opportunity to be on the road promoting this album and I am humbled every time I see a chart listing with my name",
stated Melody.
CLICK THE LINK TO SAMPLE THE ALBUM
http://youtu.be/O8iXBvjGuzE
CLICK THE LINK TO PURCHASE THE ALBUM
http://itunes.apple.com/us/album/they-call-me-mr.-melody/id492751819
http://singingmelodymusic.com/international/theycallmemrmelody/
.
shemmusic@yahoo.com